NATIONAL ACHIEVERS CONGRESS // 2019
SUCCESS RESOURCES AMERICA presents
CEO of VAYNERMEDIA, ENTREPRENEUR & INVESTOR
FEATURING KEY NOTE SPEAKER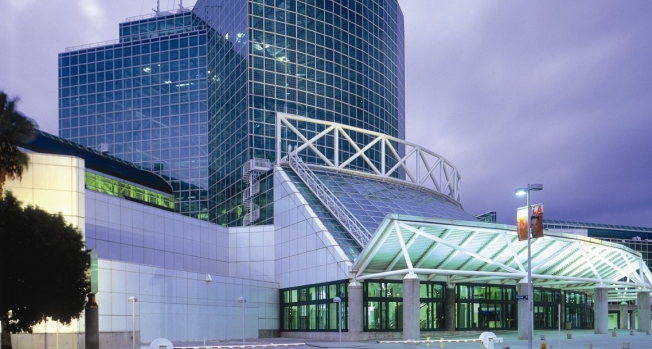 Los Angeles, CA
Oct 15th, 2019
Los Angeles Convention Center
8:00 am - 6:00 pm
CHERI TREE
Cheri Tree is the Founder of CEO and BANKCODE™ and the author and creator of B.A.N.K.™ With more than 20 years of experience in sales and a multimillion dollar income, Cheri Tree is the World's leading authority in Personality Sales Training. Using the B.A.N.K. system, Cheri took her annual income from $72,000 to over $500,000 in just 12 months and to over $1 Million within three years.
GARY VAYNERCHUK

Gary Vaynerchuk is a serial entrepreneur and the Chairman of VaynerX, a modern day communications parent company, as well as the CEO and Co-Founder of VaynerMedia, a full-service digital agency servicing Fortune 500 clients across the company's 4 locations.
SETEMA GALI
A Super Bowl champion who brings his buzzing energy, passion and unforgettable message to stages around the world. Through his coaching programs, live immersion events, digital trainings, and daily podcast, Setema has changed the lives of thousands of people - helping them set their dreams high and their commitment higher.
JOSEPH McCLENDON

Joseph McClendon lll is one of the most sought after Ultimate Performance Specialists in the industry. His unique brand of Tell, Show, Do teaching and coaching creates rapid personal change that effectively moves people to take more consistent action and go Further Faster with their personal and business achievements.
JESSE & TINA RODRIGUEZ
Jesse & Tina star on the HGTV show Vintage Flip, based on their business of buying and fixing distressed vintage homes. In 2012 the National Association of Realtors® named Jesse one of the top 30 REALTORS® under 30. The couple's company, Cal American Homes has also been recognized by Inc 500 as one of the fastest-growing small businesses in America.
LOREN LAHAV

Loren Lahav delivers powerful and empowering seminars, impacting people all over the world. She has shared her expertise with renown companies such as Woman's Day, Zappo's, Mothers and More, Lululemon, the Jewish Federation, Neiman-Marcus, Hilton Grand Vacations and Life Aid.
at the National Achievers Congress 2019 with this rare, all-star speaker lineup!
Receive live training on sales and marketing, business, investing, personal-development, and motivation from these super-star speakers.
Don't miss this opportunity. Tickets will go fast!
DOUG NELSON
Born and raised in a Wisconsin working-poor family, by the time he was 25, he was part owner of two companies and focused on success. By 33, he was financially free and teaching others to manage their own businesses. When asked why he's so dedicated to helping people build wealth, Doug says, "Chances are it's going to rain someday; having an ark already built is a good idea."
GENE SIMMONS
Gene Simmons is a multi-hyphenate entrepreneur and one of the world's most recognized personalities.
Simmons co-founded KISS, America's #1 Gold Record Award Winning Group of all time, in all categories (RIAA).

Live Training from
Worldwide Superstars
Receive live training on sales and marketing, business, investing, personal-development, and motivation from these super-star speakers:
Gary Vaynerchuk — Investor & Entrepreneur
Setema Gali — Super Bowl Champion, Executive Coach & Turnaround Expert
Jesse & Tina Rodriguez — Stars of HGTV's Vintage Flip & Real Estate Investment Experts
Cheri Tree — Best-selling Author, Professional Keynote Speaker & Executive Business Coach
Joseph McClendon — The most sought after Ultimate Performance Specialist
Loren Lahav — Momtrepreneur, Healthy Living Hottie, Goddess of GOYA, Speaker, Coach, and Author
Doug Nelson— Millionaire Entrepreneur & Investor, Master Trainer of Millionaire Mind Intensive
When you Attend You'll Discover
CAREER & BUSINESS
The best way to rapidly move to the front of the pack is to learn from those who are leading the pack right now. Take charge and take the lead using what you learn at the NAC event.
WEALTH & LIFESTYLE
For those who are looking to optimize their profits and lead a more balanced lifestyle, NAC 2019 is the leading source of tried and tested techniques.
PRODUCTIVITY & PERFORMANCE
Enhance the performance of your team and yourself to maximize efficiency, productivity, and motivation.
LEADERSHIP & INFLUENCE
Leaders aren't born, they're developed. Learn how to inspire your team and customers from leaders at the top of their game.
NATIONAL ACHIEVERS CONGRESS
What others are saying about






NATIONAL ACHIEVERS CONGRESS
We exist to support individuals, enterprises and organization through education and North America's largest personal, and business development company. We are committed to helping people identify and breakthrough the hidden challenges that hold them back from reaching their full potential in their relationships, finances, health, fulfillment and so much more.
By utilizing high-impact, world class breakthrough processes, as well as our technology for rewiring the brain and creating a new mindset, our participants experience both immediate and long term shifts that include higher incomes, greater net worth, more fulfilling relationships, authentic personal power and a greater sense of inner peace.
SUCCESS RESOURCES AMERICA PRESENTS
CONTACT US
5950 La Place Court, Suite 101
Carlsbad, CA 92008
Toll Free 833-894-6527

Email support.us@srglobal.com
For more information on our events or products, please contact us © 2019, Success Resources America